But we can't do that without the generous support of individuals like you!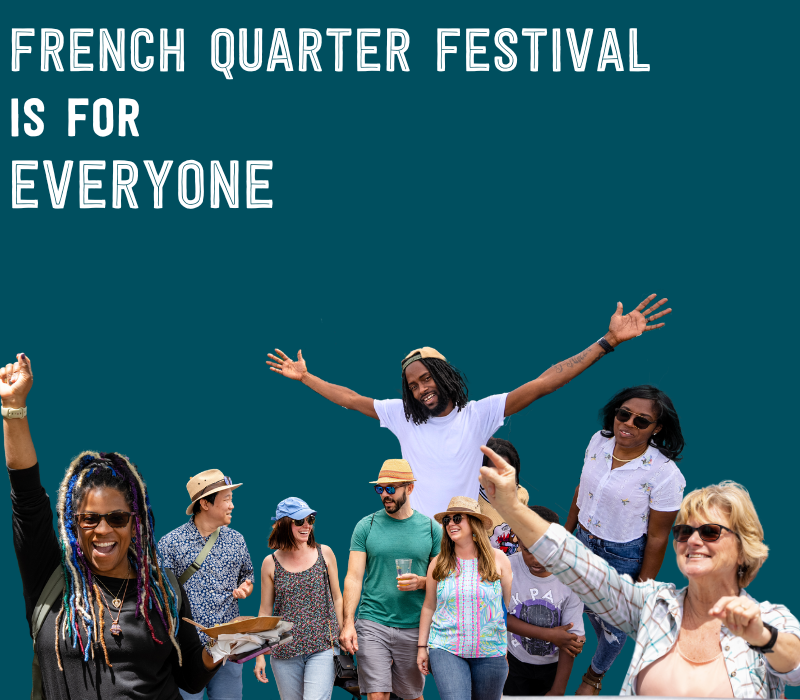 WHY GIVE?
Research shows that cities and neighborhoods with accessible arts & cultural programming have better health, security,  and all-around higher quality of life.  FQFI is committed to keeping our arts & cultural events accessible by not charging an admission fee. Revenue generated via beverage sales and sponsorships are vital to our model, but they cannot keep pace with rising costs. We rely on the generous support of individuals who believe in the value of our unique culture and the power of the community it creates. In 2023 we celebrated 40 years of French Quarter Festival, and our motto remains that the French Quarter Festival is for everyone. Help us keep it that way; please donate today!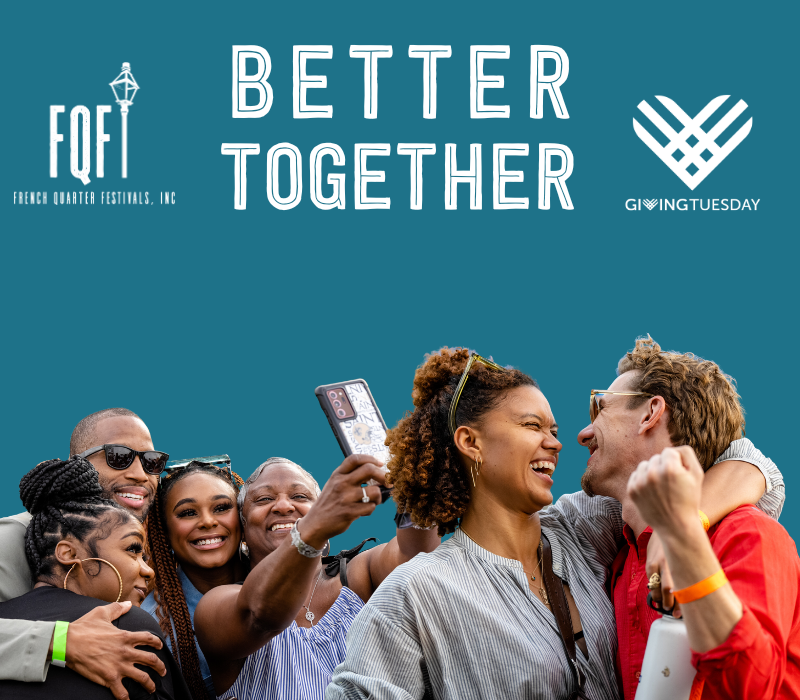 WHY NOW?
Everyone has something to give and every act of generosity counts.
GivingTuesday is a global generosity movement unleashing the power of radical generosity. GivingTuesday was created in 2012 as a simple idea: a day that encourages people to do good. Since then, it has grown into a year-round global movement that inspires hundreds of millions of people to give, collaborate, and celebrate generosity.
In honor of GivingTuesday, our very special 'Friend of Fest' supporter has pledged to match the first $5,000 in donations! Give now to double the impact of your dollars.