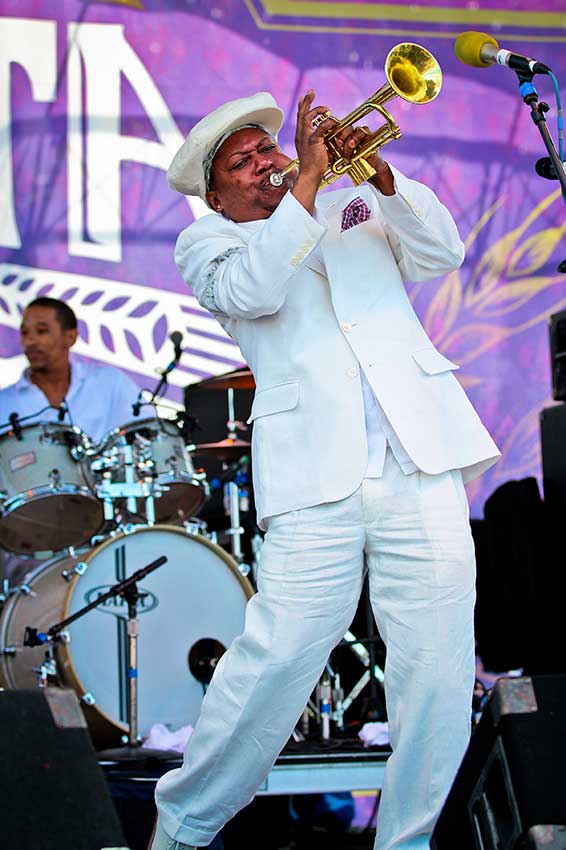 Over 1,700 Louisiana musicians perform at our events. Want to join them?
The Entertainment Committee, comprised of French Quarter Festivals, Inc. (FQFI) board members, former board members, artists, and others, approves all applications. The Committee's objective is to ensure the best possible selection of performers for French Quarter Festival and Satchmo SummerFest in order to create a diverse and a quality experience for festival-goers. Selection is made at the discretion of the Committee.
SATCHMO SUMMERFEST
Satchmo SummerFest is August 6-7, 2022. Applications are now closed. 

FRENCH QUARTER FESTIVAL
French Quarter Fest 2023 is April 13-16. Click here to apply!  Applications will be accepted through September 1, 2022.
French Quarter Festivals, Inc. (FQFI) is able to pay all musicians with financial support from sponsors. Our team reaches out to the community seeking participation in FQFI's Musician Sponsorship program to secure sponsors and pair them with bands performing at our festivals. Please note: securing your own sponsor is not a requirement for selection to perform at French Quarter Festival but we're always on the lookout for new partners. 
If you already have a business, individual, or entity that would like to sponsor your performance, please have them contact our Programs & Development Director, Sabrina Cutaia at sabrina@fqfi.org to discuss the next steps and sponsor benefits.